aether architecture
news, people, contacts, and signup to our newsletter


Newsletter
To receive our new project notices, 3-4 times a year, please subscribe here.

Latest news

May 07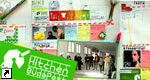 Kitchen Budapest is the spicy innovation lab, where we are heavily involed directing the programing.

April 07
Interviewin Kontrast Magazine, and in Magyar Narancs (hungarian)

Lecture at Waseda University, Tokyo

March 07
Low tech workshop at Domus Academy

Jan 07
Low tech workshop at the Bartlett School of Architecture

Sept 06
Interview at WMMNA (thanks Regine)

Wifi camera obscura is presented at Waves in Riga than at Folly in Lancaster, with Usman Haque and Bengt Sjölén

June 06
Brainmirror wil be exhibited at Ludwig Musem as part of the Resonance exhibition, Budapest

May 06
Aether co-coorinates Reorient, the Hungarian project to the architecture biennale, looking into the urbanism and technologies of Chinese migration.

Distributed Projection Structure exhibited at Mixedmedia, Milan

Lowtech Workshop at Domus Academy + Ivera Interaciton Design, Milan

April 06
Ping Genius Loci exhibited at Mal au Pixel, where we alos spent 2 weeks of residency, Mains d'Ouvres, Paris


Who we are
We are an adventurous young design practice focusing on the convergence of new media and architecture. Aether architecture is about collaboration, founded by
Adam Somlai-Fischer
Peter Hudini
Anita Pozna
working with many collaborators

contact us at




News archive

March 06
We are speaking at the Crystalpunk workshop for Soft Architecture in Utrecht, March 11, then presenting at the Game Set and Match II conference at TU Delft

Feb 06
Lowtech Workshop at the Goldsmith College Design MA, London than presentation at the German Centre for Architecture (DAZ) in Berlin

2005
Induction house V4: Ping Genius Loci first publich showing at Millenáris park, Budapest. December 2005.

We got third price on the 'I Love Budapest' competition with autósétány (sorry Hungarian only)

Low tech (below) was presented at O'Reilly's Maker Faire in Amsterdam, Crystalpunk in Utrech, also have been speaking and exhibiting at Matchmaking in Tornheim. October 2005.

Low Tech Sensors and Actuators handbook published. 15 000 downloads first week! Check PDF. Commissioned by FACT, Liverpool done in collaboration with Usman Haque who has been lecturing in Budapest recently.
Sept 2005.

Lecturing at IaaC, Institute of Advanced Architecture of Catalunya, Barcelona, Spain 6/2005

Talleres "LA MINA" exhibited
at the Gallery N&n in Budapest
until 26/08/05

BrainMirror is out 2/2005-2007, all around Sweden

Budapest Heat Art Stars, Abbaye de Neumünster, Luxembourg 3/2005

Lecturing at University of Westminster, School of Architecture and The Built Environment, London UK 2/2005

Induction House became our second project @ rhizome ArtBase (fisrt was mediated spaces) 1/2005

Lecture and workshop at NTNU, Norway, invited by Ĺsmund Gamlesćter 1/2005

We started working on Low Tech Sensors and Actuators in collaboration with Usman Haque, 11/2004

Speaking at VIPER Basel international festival for film and new media, Basel, 18-22/ 11/2004

Holding Interaction Hacking workshop at Konstfack University College for Art and Design, Stockholm, 11/2004

We started a joint research year with the Media Research Centre at the Sociology and Communications Department of the Budapest University of Technology and Economics.

We organise SmartSeminar in Budapest, 10/11/2004

aether induction house development continued, presented at the Venice Biennale of Architecture and at ISEA2004. We are also delighted to have Bengt Sjölén, independent game technology researcher joining us for this project.

e3&aticias live at maumau Barcelona 11/6/04

Outside-in DIY Media architecture workshop, Göteborg. 14-15/6/04

Kinetic shadows a collaborative proposal for a series of interactive street furniture at the Interactive Intitute wins Athens 2004 design competition. 5/2004
Pixelache 2004 Audiovisual architecture festival, Kiasma, Helsinki. 1-4/4/2004

Media Embodiment workshop at the Stockholm School of Architecture 3/2004

Adam Somlai-Fischer invited critique at the Bartlett School of Architecture, Unit14 15/3/04

Re-Approaching New Media 4
Performance/presentation and workshop in Helsinki 8/11/03

aether induction house
interactive prototype at Kunsthalle Budapest 3/9/03-3/10/03
artistic research
exploring the thresholds between architecture, people and media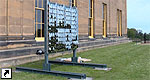 Aleph Reflection Remapping at Belsay Hall, UK, with Bengt Sjölén. Open until Sept 07.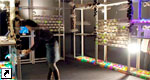 Reconfigurable House at ICC Tokyo, with Usman Haque, remixed from Reorient . open until April 08.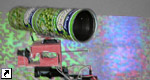 Wifi camera obscura is presented at Waves in Riga than at Folly in Lancaster, with Usman Haque and Bengt Sjölén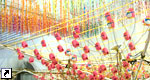 Reorient at the Venice Biennale of Architecture was a big success, alreday got further invitations.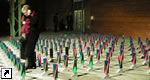 Ping Genius Loci interactive architecture research

Low Tech Sensors and Actuators Commissioned by FACT, done in collaboration with Usman Haque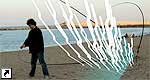 Induction house series
projectable structures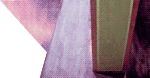 Our Budapest Heat installation is sharing the temperature of Budapest at Art Stars, Abbaye de Neumünster, Luxembourg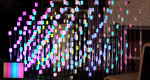 Distributed Projection Structure
Prototyping architecture - engineering media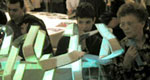 The fishtank
Interactive architecture and electro-magnetic fields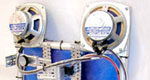 Mediated Spaces
Architecture research project with the aim of exploring spaces of mediation Between the human, the physical and the virtual


2002
Remote Home Prototype
The first remotely shared apartment at the Smart Studio

Memory Scan
architectural device that helps to ignite 'magasins' reincarnation

Dance Backpack
biofeedback instrument turns dance into music


2001
Screen Threshold
giving physical qualities to a mediated entity

Satellite Algorithms
spatial generator evolution

Learning Lab
soundshowers meet Kodály Zoltán


2000
Indefinite House
Shinkenchiku-sha, Japanese Architect

1999
House of Goethe
Shinkenchiku-sha, Japanese Architect

1998
Rainbow space
hilltop action


building projects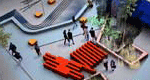 Talleres LaMina
artist´s center in Barcelona

2003
Malama Learning Center
tropical school in kapolei, Hawaii

BCN Hall
model studies

2001
Shadow of the Canary
cartoon exploring the Manhattan waterfront

2000
Nagyszikla
artificial mountain redesign
interactive design
interaction experience engineering for online places and actual spaces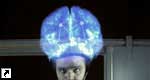 BrainMirror explore your brain in natural interaciton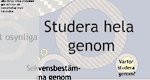 Fractal Cells
Fractal based cellular structure for genetic biology for the Swedish Research Councils project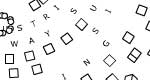 Bach Arquitectes
Abacus navigation for an architecture practice in Barcelona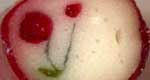 Caramelos en directo
Handmade candy website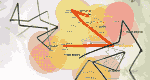 The Responsive Octopus
A virtual structure designed through physical modeling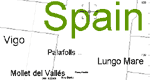 Mobius Textspace
"Contemplate the words, phrases through traces, figures, scribbles, constellations..." Enric Miralles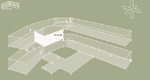 Tour de School
Enter the School of Architecture, Stockholm


2002
Meta-L-Hyttan
digital demonstrator around a blast furnace

Dymaxion Map
at Buckminster Fuller Institute

Soccer Field
chase soccer

Kispetermuterme
online forest for an architecture practice


2001

Emerging Urbanities
webcity for Manhattan projects







workshops & courses
low tech thinking in physical interactivity, architecture & media.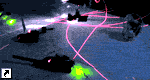 Low Tech Sensors and Actuators workshops at: Goldsmith College, London; Domus Academy, Milan; Crystalpunk, Utrecht; Dorkbot, Budapest, Bartlett School of Architcture, London, Electrolobby at Ars Electronica, Linz.
2005-2007
Interaction Hacking, introduction to responsive things and spaces, Konstfack University College for Art crafts and Design
2004 Fall Stockholm

Reality Interface low cost alternatives in new media projects
2004 Fall Budapest

Outside-in DIY Media architecture
2004 Summer Göteborg

Media Embodiment electronic toys in architecture,
2004 Spring Stockholm

A + URL
2003 spring
School of Architecture
Royal Institute of Technology, Stockholm
Poiesis of Spaces
2003 summer
School of Architecture
Royal Institute of Technology, Stockholm
Communicative Spaces
2002 spring, 2002 fall
School of Media technology
Royal Institute of Technology, Stockholm

PoP Project or Proposal
2002 summer
School of Architecture
Royal Institute of Technology, Stockholm

VMaV
2001 spring - 2003 spring
School of Architecture
Royal Institute of Technology, Stockholm
Publicity

Television
SVT, Swedish National TV, Brainmirror, 2005/5
MTV, Hungarian National TV, Brainmirror, 2005/6


Printed Press
Architectural Design, UK, 4DSpace, Induction House 2005/2

Indian Architect and Builder, India, Induction House 2005/4

INDE magazine, Spain, Induction House 2005/4

Octogon Architecture & Design, Hungary
2003/2 - The Responsive Octopus
2003/4 - Mediated Spaces, Malama learning center

Dagens Nyheter - Kultur
induction house 12.2004
read it here

Élet és Irodalom, Építészfórum
2003/10
read it here

Arkitekten 2002/5, Sweden
Screen Threshold installation


Blogs
WeMakeMoneyNotArt 1 2 3
Information aesthetics 1
Angermann 1 2
PurseLipsSquareJaw 1


Online Press
Rhizome.org ArtBase
Induction House
read it here

Építészfórum, Budapest
Induction House, interview and article

Homegarden, Budapest
read it here

Designboom, Milan
Mediated Spaces article
read it here

index.hu, induction house 10.2003
read it here

Rhizome.org
Mediated Spaces
read it here


Exhibitions

Venice Biennale of Architecture, 9.2004

ISEA2004, Galleri U Helsinki 8.2004

Pixelache, Kiasma
Helsinki 4.2004

'Közben' Kusnthalle Budapest
aether induction house 10.2003

'Tänk om' Stockholm
Mediated Spaces 08.2003

Fisher Gallery, Seattle
Remote home prototype 10.2002

Magasin, Vienna
Memory Scan 02.2003

Kulturhuset, Stockholm
Screen Threshold 04.2002